Are you looking for some handmade Mother's Day gifts kids can make and Mom will fall in love with? You've come to the right place with these great heart-inspired craft ideas that can be used for anyone special in your students' lives.
"Stained glass" I Love You to Pieces cards are an oldie but a goodie! This is a fantastic hands-on, fine motor craft activity that is creative and fun.
Print out the template, and decide if you are just going to use the white background or have the students cut out the heart and 'I love you' words to stick on a colored piece of card.
Then use tissue paper cut into squares for the 'pieces' of the heart. Depending on the age of your students, you may like to have these pre-cut and ready to go, or your students can practice measuring out squares with a ruler, then put their scissor skills to the test!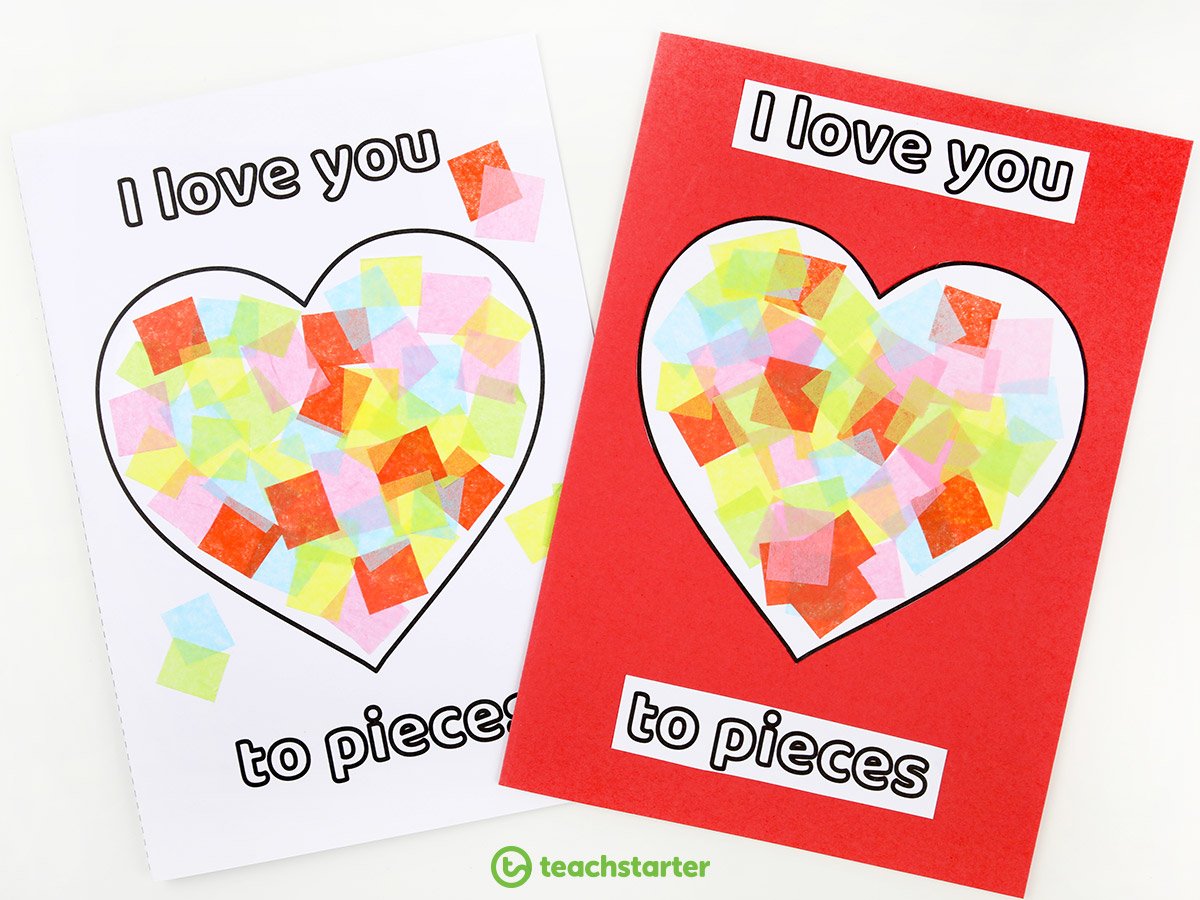 ---
This gorgeous love heart waterfall card is another perfect pick for your students to give to someone special in their lives!
Download our Love Heart Waterfall Card template for an easy Mother's Day craft that your students will love!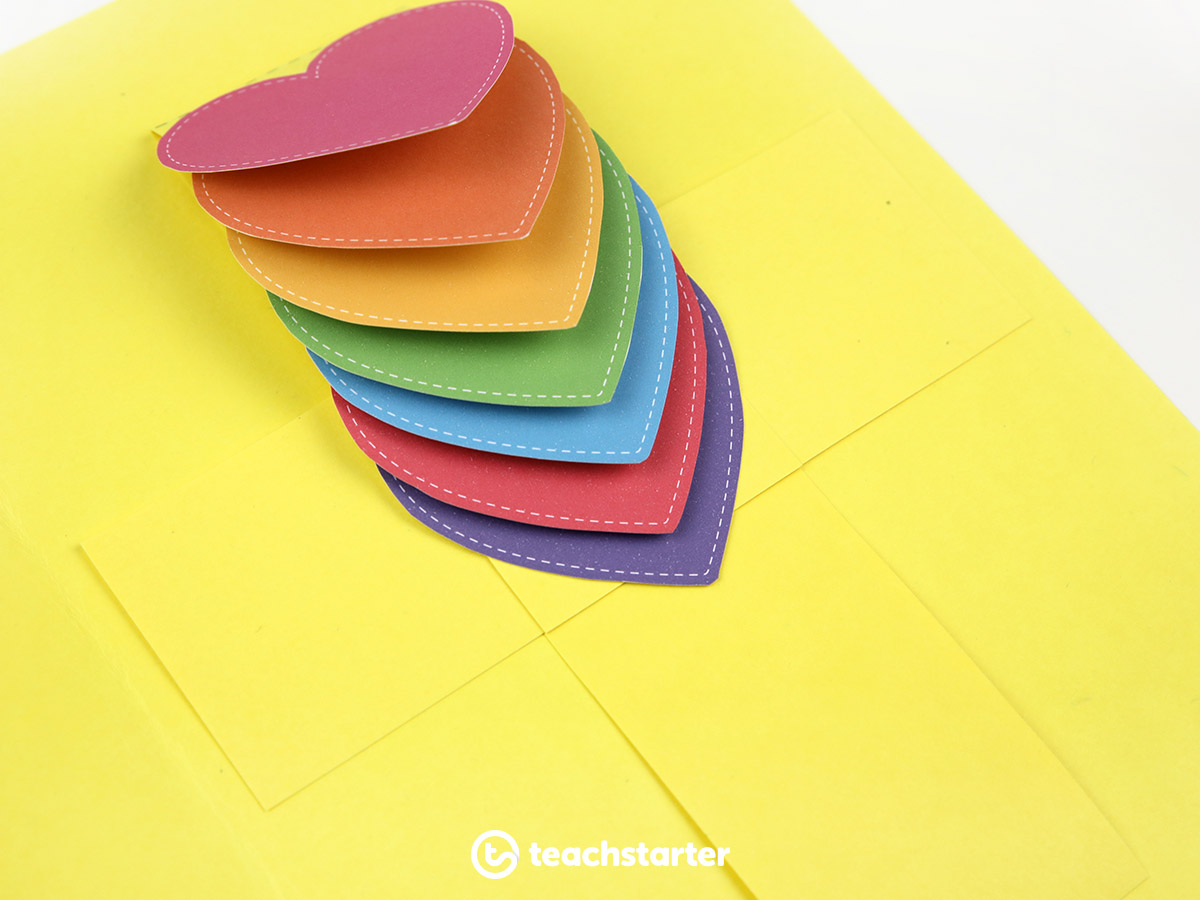 ---
Colorful Heart Booklet
These heart booklets are just gorgeous! They are quite easy to create, so check out the video at the start of this blog to check the steps.
Students can write all about their mother or someone special in their lives in this beautiful heart-shaped note booklet.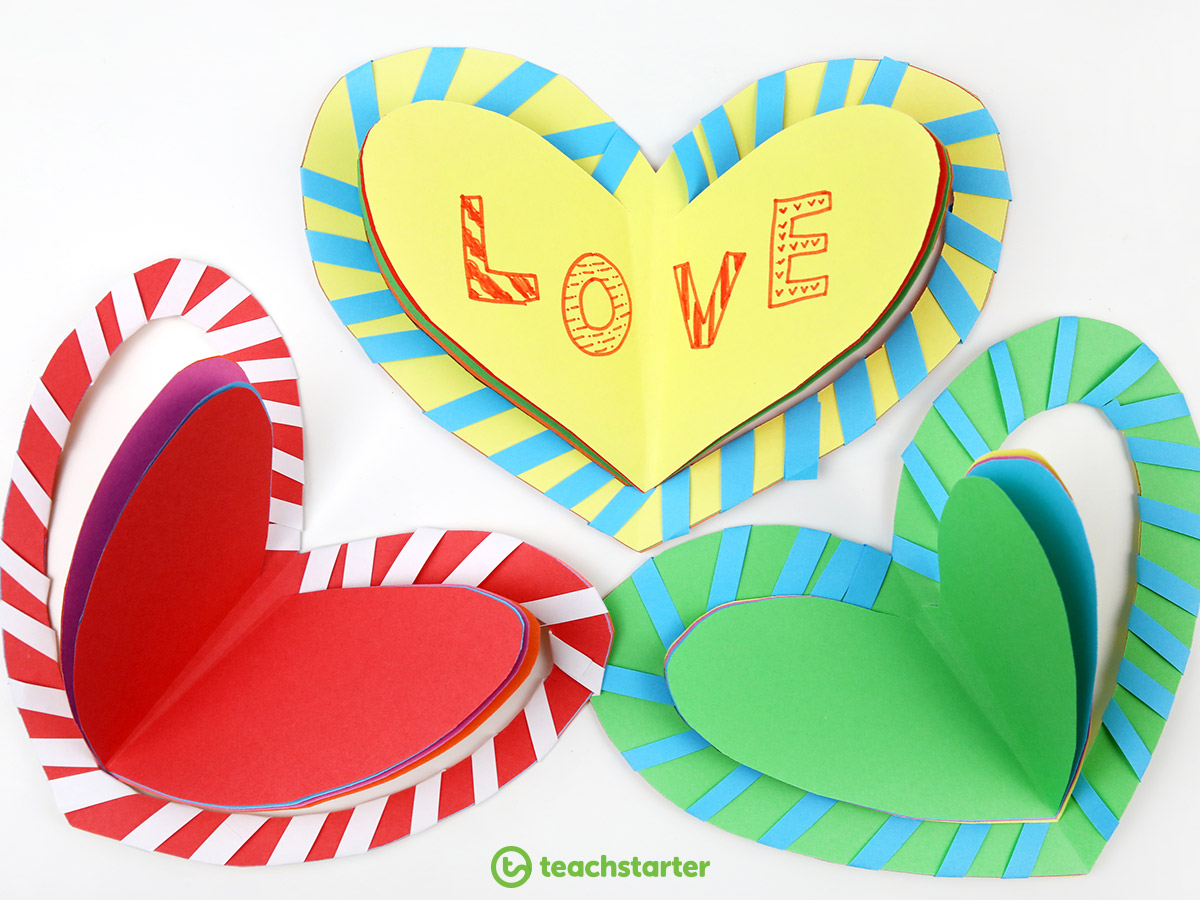 ---
Wanting Something a Little Different?
Check out this amazingly awesome Mother's Day exploding gift box idea.
A challenging, but extremely popular Mother's Day craft idea, particularly great for older students.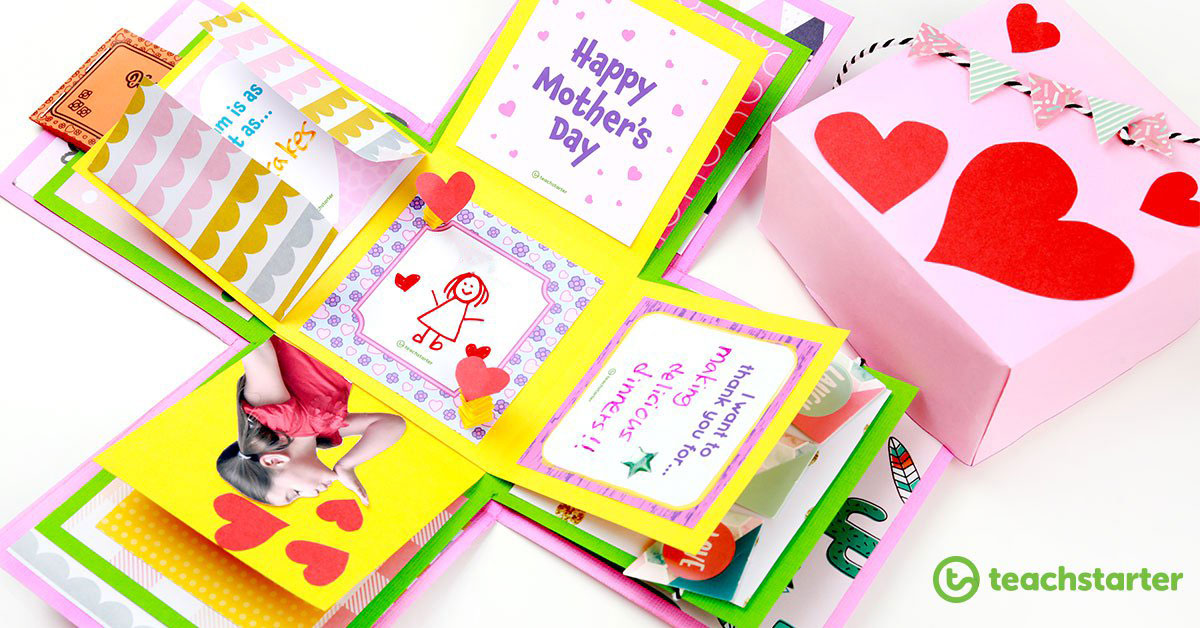 For more Mother's Day activities and craft ideas, check out some of our latest Mother's Day resources!
teaching resource
A transforming Mother's Day template for kids.
teaching resource
A Mother's Day card with a contemporary design.
teaching resource
A printable gift box template for Mother's Day.