Are you planning to mark Mother's Day in the classroom this year? Creating Mother's Day crafts can be exciting for kids who can't wait to bring home something for a mother or other guardian, and creating small cards and gifts allows them to practice a whole host of skills from working those fine motor skills to letter writing.
But how do you make sure your Mother's Day activities for your students are inclusive enough to reflect all types of families? And what crafts are the best use of your students' time? We pulled together some of our favorite ideas that can work in any classroom … and they're all classroom ready to boot!
Mother's Day Crafts for Kids in the Classroom
Make Her an Origami Ring
We love teaching students origami because it calms the mind, helps build hand-eye coordination, and boosts their math skills. Students love origami because they can create some pretty cool things — like origami rings they can bring home as a unique gift on Mother's Day to a mother, father, or another special person in their life. All you need to create a butterfly, cat, pig, or bunny ring with your students this holiday is some paper and our teacher team's origami ring instructions!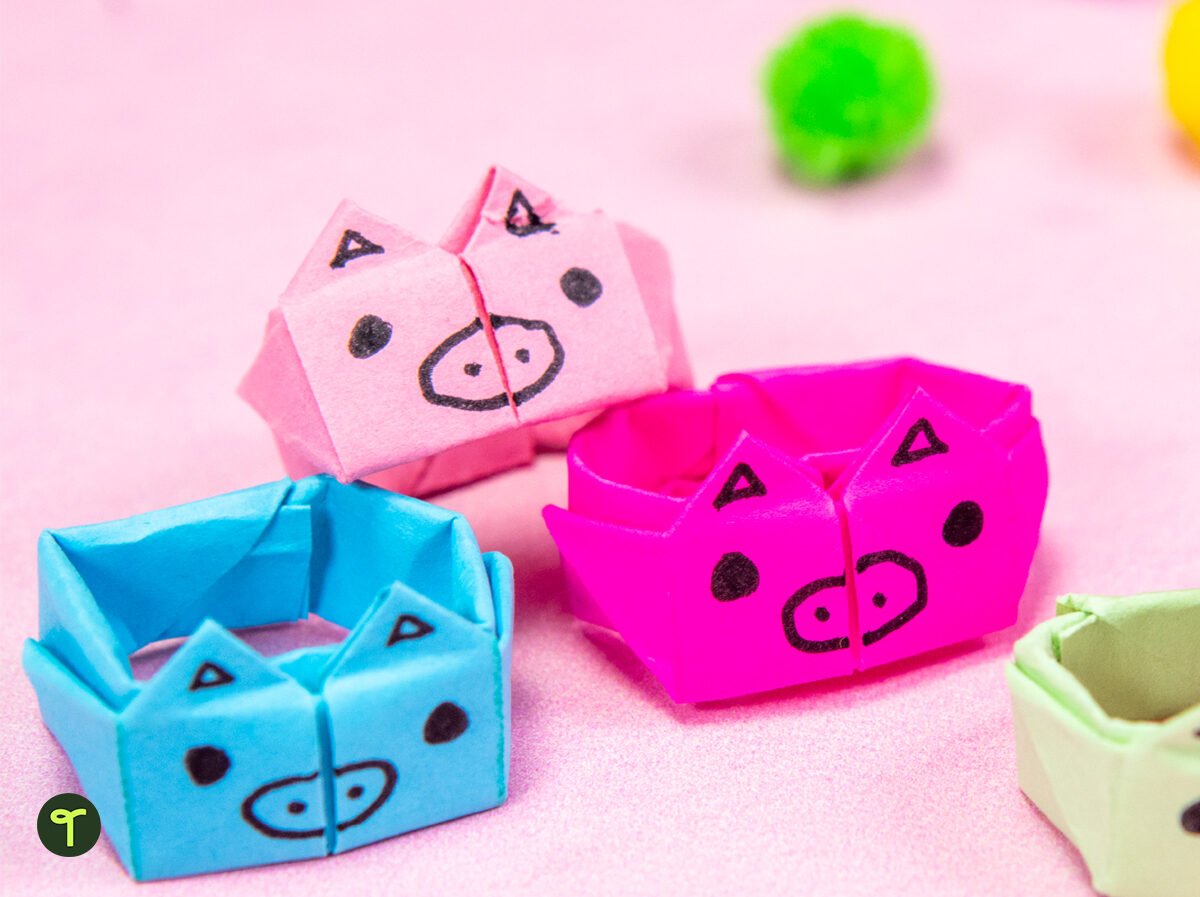 Poem Time
Crafting Mother's Day cards is a classic activity this time of year, but what if you just do not have time for that? Print out a special person card (students can choose from several different versions), and have them show Mom, Grandma, a foster mother, or another special person in their life how much they are learning in their ELA classes by practicing their poetry inside.
Try any of the following:
Paper Towel Roses
You can call making paper towel roses a Mother's Day craft or turn it into more of a STEM activity by having students hypothesize what will happen when you try to dye paper towels, recording observations all through this fun activity. No matter what you call it, the result will be some gorgeous flowers they can take home to gift to a special person in their world on Mother's Day weekend.
Get the flower creation instructions here!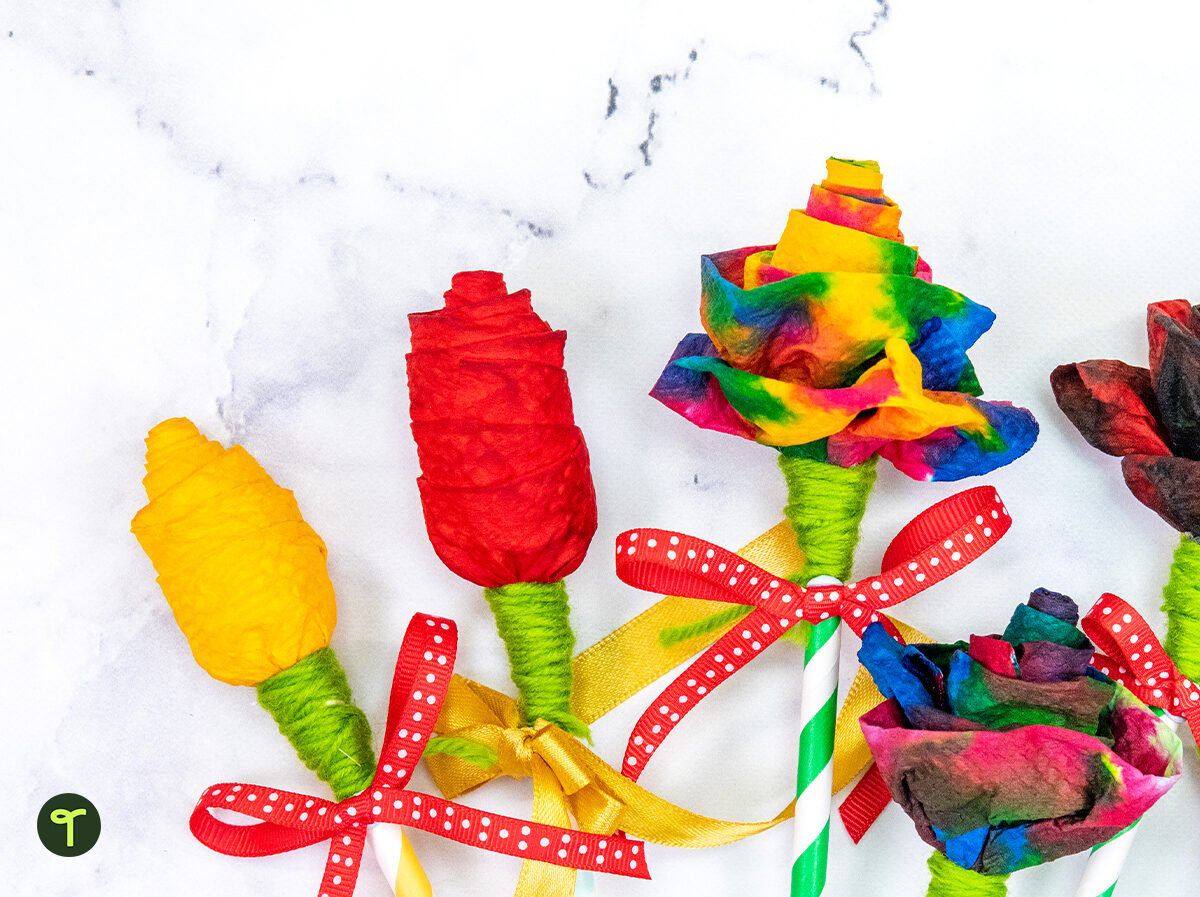 I Love You to Pieces Card
Confession time: This "Stained glass" I Love You to Pieces card was created by the Teach Starter teacher team for Valentine's Day. But it's a perfect tool to pull out of your teaching toolkit around Mother's Day or Father's Day because it's open-ended. Students can tell any special parent figure they love them with this craft which also happens to be great for working those fine motor muscles as students have to practice using scissors, pasting, and writing.
Print out the template, and decide if you are just going to use the white background or have the students cut out the heart and 'I love you' words to stick on a colored piece of card. Then use tissue paper cut into squares for the 'pieces' of the heart. Depending on the age of your students, you may want to have these pre-cut and ready to go, or your students can practice measuring out squares with a ruler, then put their scissor skills to the test!
Get more fun card ideas:
Pom-pom Cactus
Do you have a million and one pom-poms in the classroom? Grab the little fuzzy balls, and have your students get creative creating plants the mother figure in their life can admire and never has to water!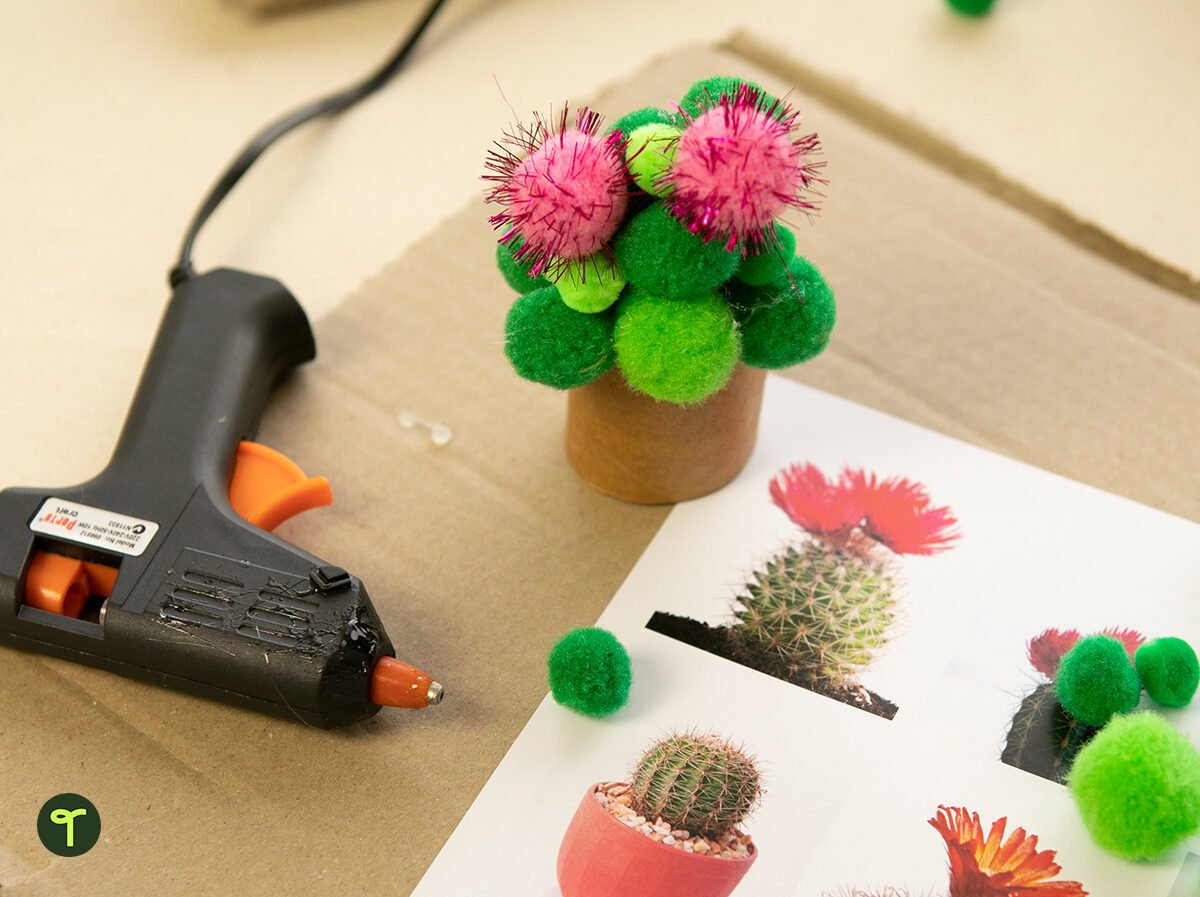 Exploding Gift Box
One creative craft from a member of our Teach Starter teacher team is the Mother's Day exploding gift box idea. This craft for kids requires them to carefully put the pieces together to get the "exploding" effect, testing those engineering skills as they create something special for that special someone.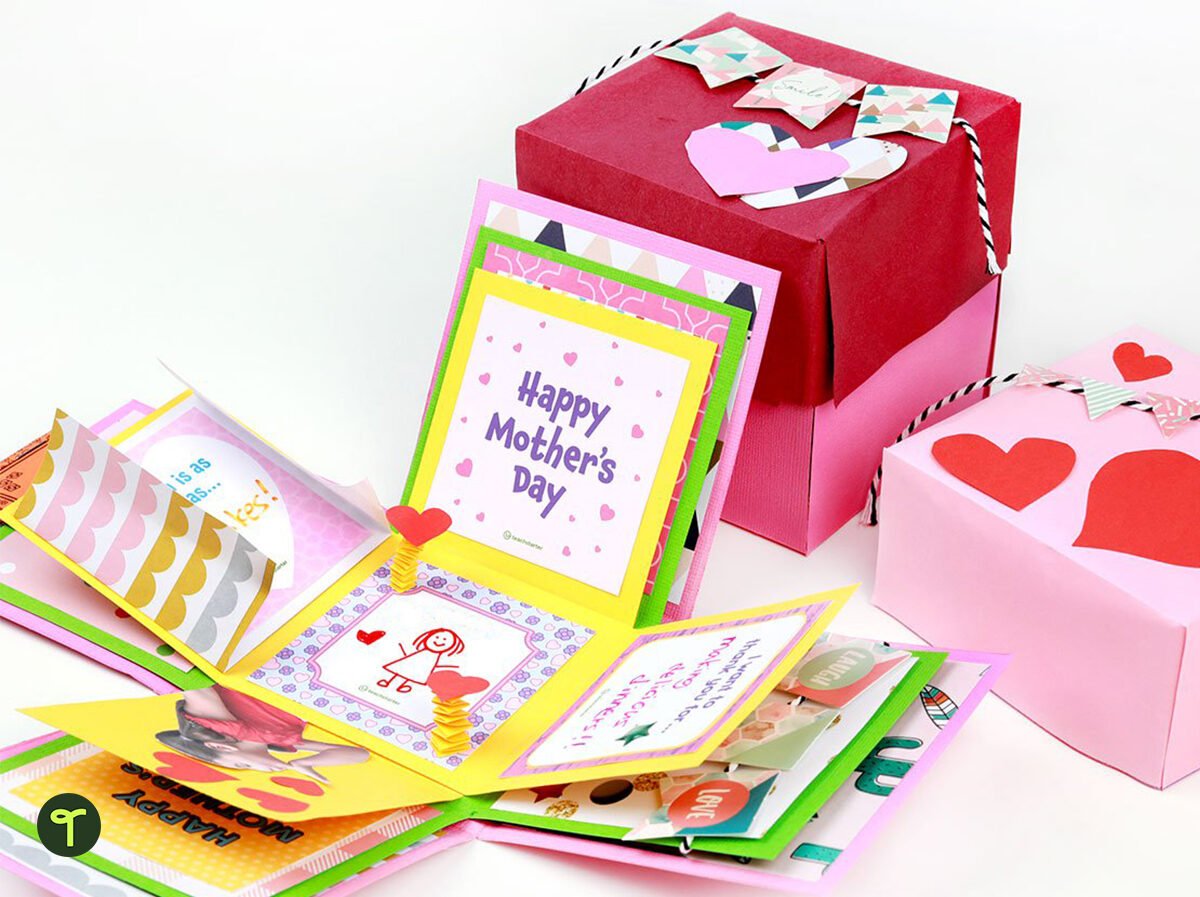 Banner image via shutterstock/Yuriy Golub