It's a day all about reading and a day that warms a teacher's heart. Of course, we're talking about Read Across America Day, the chance to drop everything and read (oh wait, that's another holiday …). Planning out your Read Across America Day festivities and looking for fresh ideas for the day or the entire week?
The teacher team at Teach Starter has put together a range of activities for kids that bring this annual March holiday to life in new and fresh ways. Our ELA teachers have included options for teachers whether you've got a kindergarten class this year or you're teaching one of the upper elementary grades. To save you time on your lesson plans, they've even included printable resources, book suggestions, and more ways to align the holiday to the curriculum. Read on for ideas to replace that age-old green eggs and ham breakfast with new ways to bring the joy of reading to life!
Skip the line, and get your Read Across America Day printables!
Read Across America Day Ideas
Before we dive into the ideas, a quick word. We know you know that reading is important, but if you're not sure you have time to fit this day into your packed-tight schedule, it's worth considering the staggering statistics out there on the number of kids who lose interest in reading for fun as they get older.
Maybe you've heard it called the "decline by nine" phenomenon? Research shows the percentage of kids who report reading books for fun – five to seven days a week – drops from 57 percent to just 35 percent between the ages of 8 and 10. That's a huge decline, and it only shows the importance of keeping the "fun" aspect alive for our elementary students. The following ideas are built around doing just that, and yes, there's some curriculum built in for quite a few too.
Hold a Read-a-Thon
Read-a-thons are a fun and low-pressure way for students to engage with books, and they're a great way to build a sense of community among students who are all working toward the same goal
Tell students they can dress in their PJs and bring a pillow to school along with their favorite stuffed animal and a pile of their favorite books for an all-day read-a-thon! To keep kids on task throughout the day, set a timer for a break every 20 minutes and have students do a book-related activity such as:
Draw a character from the book you're reading and share some traits of that character.
Make a prediction about how you think the book will end.
Share three events from the book and make an inference about how you think the character is feeling during each (this template can help them form their thoughts).
"Pop" Up Your Bulletin Board
Looking for the perfect bulletin board to get kids excited about Read Across America Day? With the popping bubble toys craze still hot, hot, hot, this Pop Into a Good Book bulletin board from K-5 media specialist Erin Wallace is an absolute must! Check out more of Wallace's school literacy activities on her Instagram, @librarydunn.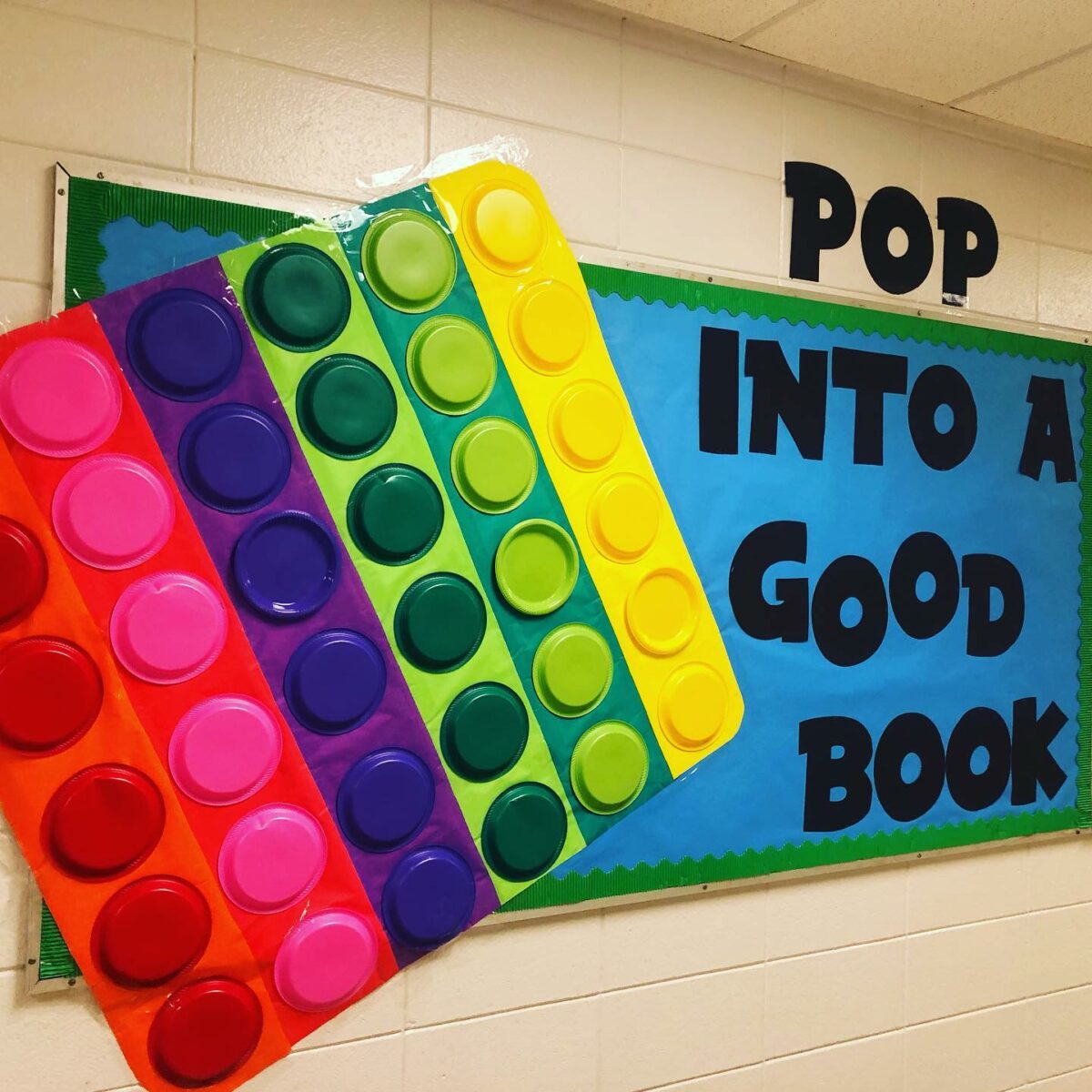 Or set up a bulletin board in your classroom with some of these reading-themed puns:
I Read a Latte — Surround the words with little coffee mugs
This School Dives Into Reading — Have fish dive into a book, or print out fish-themed book review templates for students to fill out as they read new books.
Warm Up With a Good Book — Print these fun cocoa mugs that double as a book review template!
We Got Caught Reading — Create a spider web, and add a book cover each time you read it with your class
Reading Takes Us Places — Add a map of the US
Reading Makes You Sharp — Add cactus cut-outs!
A Book a Day Keeps the Monsters Away — We even created a complete kit, so you just have to hit print!
Assign Book Reviews
Book reports can feel onerous for kids, but writing book reviews is a different process that can test some of the same skills while engaging students who thrill at the idea of getting to express their opinions (good, bad, or indifferent!) about a book. While you get to gauge your students' depth of engagement with the content, they get the chance to approach reading with a critical eye while feeling empowered to express their own thoughts and feelings, connecting a book's themes to their own lives.
And let's face it: Assigning book reviews can also increase students' engagement with literature. By requiring them to read and analyze a book, your students may become more interested in reading for pleasure and exploring other books on their own.
Print off a fun book review template like this silly sloth to add to the fun factor.
Set a Reading Goal … and Slime the Principal
How many books can your class read on Read Across America Day or during Reading Month? Like a read-a-thon, setting a class reading goal for the month can create a sense of community and remind kids of the fun of reading. And when you make the reward something truly motivating, even the most reluctant readers will want in on the fun.
Work with your students to pick a goal, and ask your principal (or another administrator) to help you create an incentive. Will they agree to be slimed if your class can make their reading goal? Or maybe they'll kiss a pig?
Get an easy peasy slime recipe if slime is the name of the game!
Set Up a Classroom Book Swap
You know just how expensive buying new books for your classroom can be (psst — we've got some ideas for getting free books!), and adding books to a child's shelf at home can be equally challenging for parents. Set up a classroom book swap so students can get new books for free!
Encourage students to bring a book (or several) from home that they've already read and are ready to part with. Set up a swap meet and allow students to browse the selections to find a new book to take home! If you know any teachers who are headed toward retirement or made a big grade change this school year, you might want to ask them if they're divesting themselves of books that can be added to the swap options for students who don't have one at home to bring.
Create a Charitable Reading Challenge
Promote kindness and compassion along with a celebration of reading for Read Across American Week with a charity book drive. Students can bring in books to donate to the seniors at your local nursing home, or or perhaps they can collect books to be donated to a local store that sells books for a specific organization? Veterans organizations also often collect books for vets to read, so there are plenty of options to give these books new homes while showing your students the importance of sharing the love of a great read.
Build Out Your Bookcase
Looking to add something new to your bookshelf this Read Across America Day? Here are some of our favorite children's books by theme!
Make Their Books Come Alive
After reading, give students a chance to create the characters from some of their favorite books in craft form.
We love these colorful chameleons from Leo Lionni's A Color of His Own (below). Get the instructions, plus crafts inspired by Maurice Sendak's Where the Wild Things Are, Eric Carle's Very Hungry Caterpillar, and more!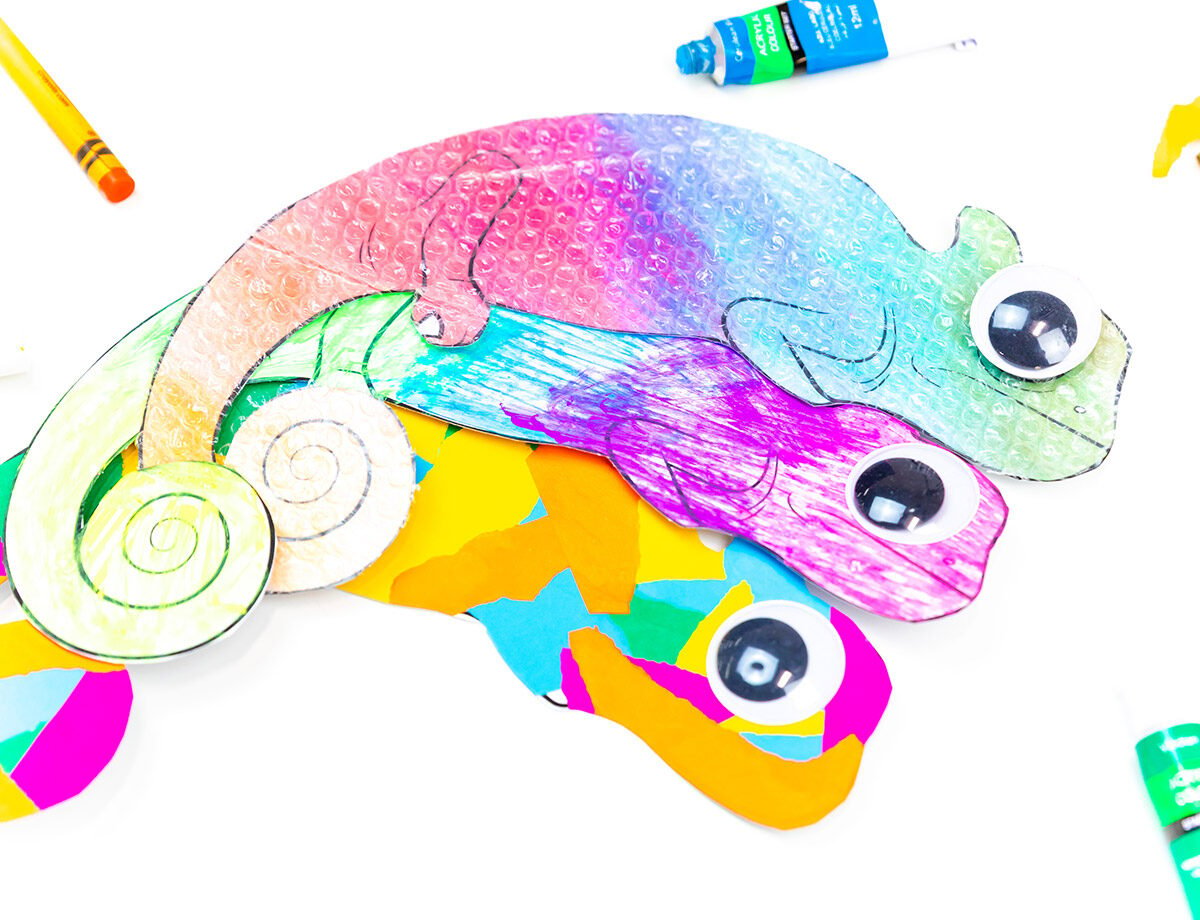 Create a Character Crime Scene
Make the entrance to your school library or maybe even the cafeteria into an engaging who-dun-it mystery by staging "crime scenes" from their favorite books. For example. someone has eaten all the cookies, and what's that (?) … it looks like there are mouse-sized footprints. It seems like someone gave a mouse a cookie!
Read Books by State
Use this fun site to find kids' books set in different states around the US to truly "Read Across America!" You can also set up your own system for reading one book set in each state, working with the school librarian or by challenging your students to find the books.
Teach Starter Teacher Tip: As your class works its way across the US map throughout Read Across America Week, students can color in each state on their special reading-by-state tracker.
Hold a Reading Scavenger Hunt
Send students on a reading quest with a scavenger hunt! Let them loose in your classroom library or the school library to find books to help them complete the hunt. Grab our team's reading scavenger hunt template for the perfect Read Across America Day adventure!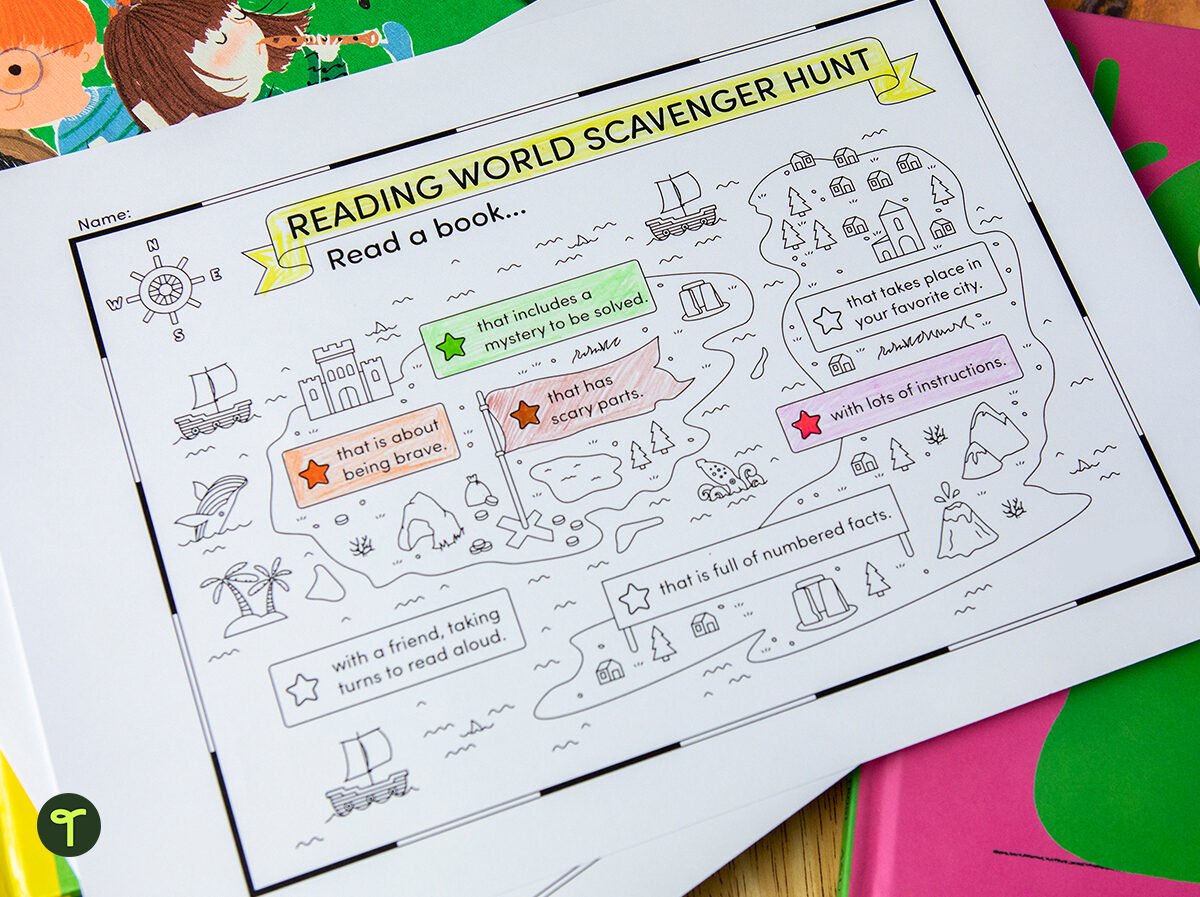 Learn the Parts of a Book
Understanding the parts of a book is a fundamental skill for academic success, as it is a key aspect of analyzing and understanding literature, so why not bring development of this vital skill into your Read Across America Week lesson planning?
Add this fun reading center activity with the cut and paste activity template, and grab a parts of the book poster too!
Hand Out Bookmarks
If we had it our way, we'd make every gift-giving holiday a bookmark-giving holiday. They're just so useful and make reading that much more fun for kids! But wait, why are bookmarks on a list of Read Across America Day activities? Because these crafty corner bookmarks double as a fun activity for students to complete during the festivities.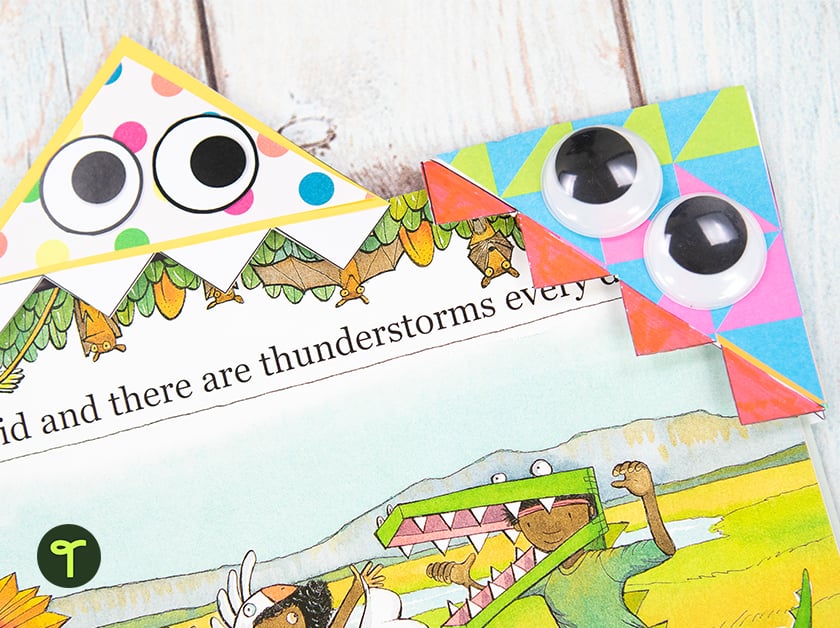 Or pick from dozens of already-made bookmarks — just click and print!